FAITH & FREEDOM Report
Volume 2, Number 1, March 1999
Christian Defense Fund's Short Term Goals for 1999
It is our goal to increase membership by at least 100,000 members by year's end. We have already taken steps to establish the Christian Defense Fund National Advisory Board. In addition, we are launching three new CDF programs:
A College Lecture Series
Christian Heritage Month
Fishers of Men Program to help the homeless help themselves
To accomplish our growth goals, we are focusing on building Christian Defense Fund's two divisions:
The Christian Seniors Alliance
The Christian Teachers Association
With more than 250,000 members and supporters, Christian Defense Fund is America's premier organization.
Christian Defense Fund is convinced that the widespread rejection of God today represents the single gravest threat to our nation's survival. America was founded by Christians and built on Christian principles. Misguided groups in our society and our government want to remove all traces of religious and spiritual expression, particularly as it relates to the "moral compass" guiding our nation.
There are those who would, if they had their way, remove Christian values entirely from our American culture and silence the opinions held by people of faith. Christian Defense Fund takes exception to this attack on our free speech and our right to express our beliefs.
Our primary goal is to put God back into American public life and to defend the traditional moral and spiritual values on which our nation was built.
When you support the Christian Defense Fund you join with hundreds of thousands of concerned Christians nationwide who share your faith in Jesus Christ and your desire to make America worthy again of God's blessings.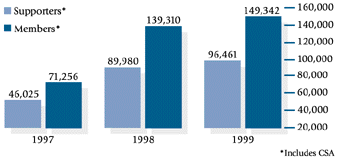 Give a Gift Membership
You can help Christian Defense Fund by giving gift memberships. The cost is only $20 per year.
A card will be sent to the person receiving your gift.
Each new member will receive a copy of our book, ONE NATION UNDER GOD.