The Hoover Medal, founded in 1929, was established to recognize great, unselfish, non-technical services by engineers to humanity. The inspiration to establish the award was supplied by the devotion and ability of Herbert Hoover and a group of engineering associates who sought to solve the problems of the nation from the beginning of World War I to the reestablishment of the injured nations. On April 8, 1930 the name of the Medal and the first recipient were chosen. The first Hoover Medal was awarded to President Hoover, then President of the United States, in commemoration of his civic and humanitarian achievements and was presented at the ASME Fiftieth Anniversary Dinner in Washington, D.C.
To honor engineers whose preeminent service have advanced the well-being of humanity and whose talents have been devoted to the development of a richer and more enduring civilization, the engineering societies award the Hoover Medal in recognition and appreciation of civic and humanitarian achievements.
The trust fund creating the Hoover Medal was the gift of Conrad N. Lauer, established on August 1, 1929. It is held by the American Society of Mechanical Engineers and is administered by the Board of Award consisting of representatives of the American Society of Civil Engineers, American Institute of Mining, Metallurgical and Petroleum Engineers, American Society of Mechanical Engineers, American Institute of Chemical Engineers, and the Institute of Electrical and Electronics Engineers. The Medal was executed by John Flanagan.
---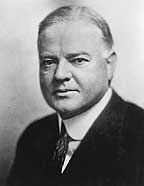 Herbert Hoover in accepting the first Medal stated:
"The purpose of the Medal is to mark the public service of men who have gone outside of their strictly professional work to interest themselves in civic and humanitarian affairs: engineers have something to contribute to public service."