The Valley of the Shadow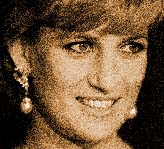 The passing of Princess Diana has spread a terrible sense of grief, both individual and collective, the world over. Such tragic events give us pause to consider our own mortality and that of our loved ones. Life itself anticipates death. Where does one find consolation and hope in this short life? We have put together a special focus on these issues.





Need some direction?
You may be having the same feelings about Leadership University that freshmen have as they arrive on campus this fall: What a big place! How do you find what you're looking for? We have developed several search engines to help you find resources on Leadership U. Our Search page will help you avoid the "lost at the unversity" syndrome.






copyright (c) 1995-1997 Leadership U.
All rights reserved.
Updated:



Leadership U. is a virtual university with a distinct focus: Jesus Christ. Enjoy our ResourceBASE of well-written, well-researched articles, essays and reviews.

Contest
"Are we humans born good, bad, or neutral?" Answer this question and you may win a scholarship.
Past Features
The complete list of our past Special Focus features, along with our past featured web sites.
Submitting Articles to LU
Find out how you can submit scholarly or popular articles to LU's ResourceBASE.
Conferences and Events
Find out what conferences and events are taking place around the country by checking out our Happenings department.


You can add your name to our announcements list. You will receive regular email announcements of new resources available through Leadership U.