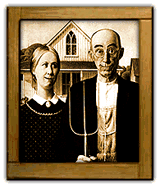 Statistics
Sex in America
134,000 new cases of syphilis are occurring each year, the highest infection rate in 40 years.
1.3 million new gonorrhea cases occur annually.
24 million new cases of human papilloma virus (HPV) occur annually, including a high percentage among teens.
63% of all sexually transmitted disease (STD) cases occur among people less than 25 years of age.
AIDS is the leading killer of Americans between the ages of 25 and 44.
Condoms provide virtually no protection against an STD called the human papillloma virus (HPV). HPV is the most common medical problem seen by gynecologists and causes almost all cervical cancer in the U.S.
---
No Thanks, I'll Pass
Dr. Theresa Crenshaw, past president of the American Association of Sex Educators, Counselors and Therapists, and a member of the Presidential Commission on HIV, once addressed a conference of 800 sexologists. She asked how many of them would trust a condom to protect them against disease if they could have sex with the partner of their dreams--and if they knew their dream partner was HIV-positive. Only one of the 800 sexologists was willing to take the risk.
Dr. Theresa Crenshaw, remarks at the National Conference on HIV, Washington D.C., (Nov. 15-18, 1991)
---
Sex, Lies and HIV
34% of men and 10% of women have told lies in order to have sex.
68% of men and 59% of women have been involved with more than one person that their current partner doesnąt know about.
47% of men and 42% of women would understate the number of their previous partners in order to convince someone to have sex.
"Sex, Lies and HIV," The New England Journal of Medicine, (March 15, 1990) -- the results of a study of 665 southern California college students
---
"Facts on Reproductive Rights," from the National Organization for Women
The Pill fails 6.2% of the time.
The condom fails 14.2% of the time.
The diaphragm fails 15.6% of the time.
Spermicide fails 26.3% of the time.
---
Hello
"Early college-age women show the highest percentage of contraceptive failure during the first 12 months of use (25.9%). Later college-age women rank second, not far behind (18.0%)."
Jones and Forrest, Family Planning Perspectives, (Jan/Feb 1992), p. 16
---
Dear Abby
Abby once polled her female readers on this question: "Would you rather have intercourse with the man you love, or sit on a couch and have a meaningful conversation with him?" Over 80% of her respondents said they would prefer the meaningful conversation.
---
Medical Institute for Sexual Health statistics:
Today there are over 20 significantly prevalent sexually transmitted diseases (STDs) with 12 million newly infected persons each year. (Facts in Brief, New York: The Alan Guttmacher Institute, 1993)
It is estimated that 1 in 5 Americans is now infected with a viral STD. (ibid)
63% of chlamydia, syphilis and gonorrhea infections occur in persons under age 25. (ibid)
80% of people who have a sexually transmitted disease experience no noticeable sypmtoms. (Moscicki, B., et al, "The Use and Limitations of Endocervical Gram Stains...," American Journal of Obstetrics and Gynecology, 157:1, July, 1987)
Condoms have a poor record for prevention of pregnancy, with failure rates of up to 13% or more per year. (Jones, E.F., and Forrest, J.D., "Contraceptive Failure in the United States: Revised Estimates...," Family Planning Perspectives, 21:3, May/June 1989)
The American College of Obstetricians and Gynecologists has referred to condoms as "an antiquated system of birth control." (American College of Obstetricians and Gynecologists Newsletter, March, 1991)
A meta-analysis of condom effectiveness from in vivo studies by Dr. Susan Weller suggests a 31% failure rate in preventing HIV transmission. (Weller, Susan, "A Meta-Analysis of Condom Effectiveness in Reducing Sexually Transmitted HIV," Social Science and Medicine, 36:12, 1993)
"It is a disservice to encourage the belief that condoms will prevent sexual transmission of HIV." (ibid)
---