CHOOSING A COLLEGE
A Guide for Parents and Students
by
THOMAS SOWELL
To parents and students,

at one of life's crossroads.
---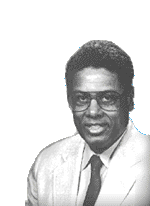 Thomas Sowell is a Senior Fellow at the Hoover Institution specializing in social and economic policy and the history of ideas. He has been at the Hoover Institution since 1980.

He received an A.B. in Economics (magna cum laude) from Harvard in 1958, A.M. in Economics from Columbia University in 1959, and a Ph.D. in Economics from the University of Chicago in 1968.

Sowell has taught economics at various colleges and universities over the last 25 years, including Amherst, Cornell, Brandeis and the University of California at Los Angeles. He has also been associated with two research centers other than the Hoover Insitution. He was Project Director at the Urban Institute from 1972-1974, and a Fellow at the Center for Advanced Study in the Behavioral Sciences at Stanford University in 1976-1977.

Sowell has published extensively for over 20 years. His most recent books are Preferential Policies: An International Perspective (William Morrow & Company, 1990), Choosing a College, A Guide for Parents and Students (Harper & Row, Publishers, 1989), and Judicial Activism Reconsidered (Hoover Institution Press, 1989). He writes a syndicated column that appears in major newspapers throughout the United States.
---
CONTENTS

PART I: WHAT TO CONSIDER
PART II: WHAT TO DO